Activities of ICT Innovator course 2019 students
2020/01/05
ICT innovator course 2019 started on October, 2019. The new students from different 15 countries including Japan were welcomed by many guests from government office, private companies, and members of the KIC faculty.
The new students of ICT Innovator course 2019 work on every lecture like "Tankyu Practice" diligently.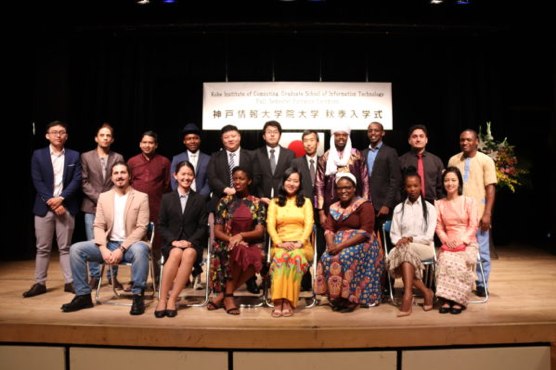 In the "Tankyu Practice", students verified and substantiated from the viewpoint of the "sources of money", "skills/know-how", and "human resources". Then they made the "Tankyu Chart" based on the "Tankyu Practice" method as the hypothesis for solving the problems and providing additional value. Finally, they are ready to give presentations.
They also work on every event diligently in KIC.
A tea party was held for welcoming the students. This party also aimed to promote a good relationship between the students and the faculty members.
In the group-by-group competition, students participated in games where they had to guess the pictures someone drew on a whiteboard. Everyone had a good time.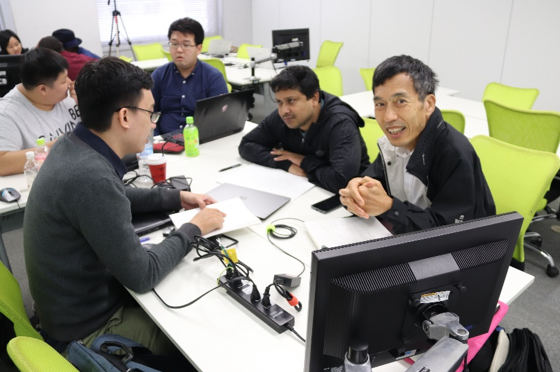 Moreover, they participated in presentation session of ideas about "Bold Business for a Better Planet" in"Hult Prize On Campus". The Hult Prize Foundation transforms how young people envision their own possibilities as leaders of change in the world around them. With a US $1,000,000 global startup prize as its anchor activity, the Hult Prize has brought impact-focused programs, events and trainings to over a million students globally, creating a pathway for youth everywhere to take action to build a better world.
Hult Prize On Campus gives you an opportunity to deliver social change by bringing Hult Prize programs at your university. The winning team from On Campus Program will have a guaranteed spot at one of 25+ Regional Summits happening across the globe. Every team did great presentation!
Please keep to watch the activities of KIC's fresh students!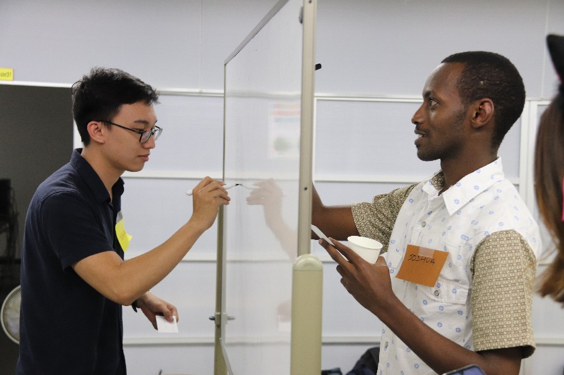 ICT Professional Course student won the best presentation award in 2019 in an international academic conference (ICBEED 2019)
2020/01/10
"The 2019 International Conference on Built Environment and Eco-Design (ICBEED 2019)" was held at Kyoto Research Park in 26th~28th December 2019.
In the conference, Kaori Ishino, ICT professional course student of KIC won the best presentation award by her theme "Research of an Algorithm for Reaching the Closest Charging Device during a Disaster."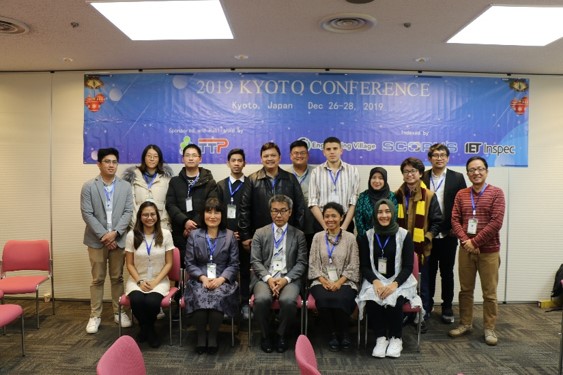 Searching system for charging spots on smartphones, which are indispensable to daily life, and developing the prototype of route guidance functions was highly evaluated by the conference reviewers.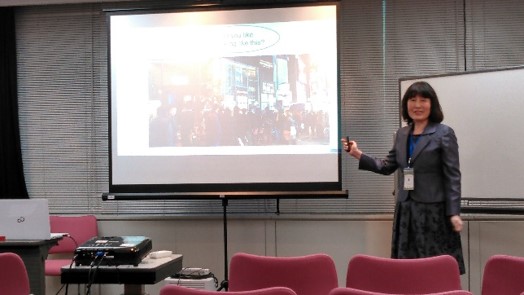 This research is considered to cooperate with VPP (virtual power plant), at an experimental stage in 2020 and is also planned to collaborate with a "multilingual team," and "evacuation route search team."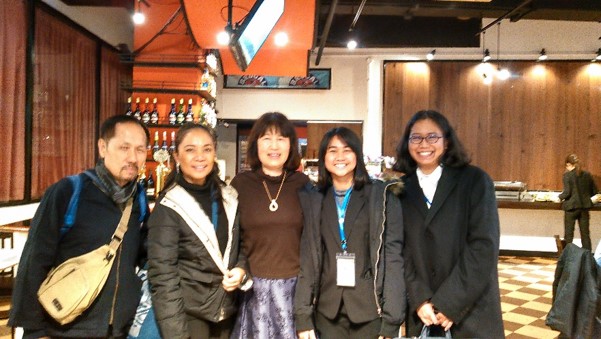 This project team is planned to make further research presentations at academic conferences.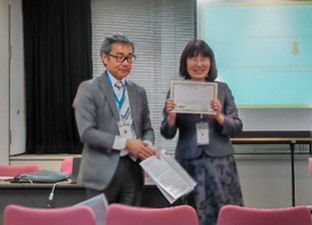 KIC has signed an MoU with the Embassy of the Republic of Benin
2020/03/04
Graduate School of Information Technology of the Kobe Institute of Computing (KIC) has signed an MoU (Memorandum of Understanding) with the Embassy of the Republic of Benin.
Our signing ceremony for MoU was held on February 26th, 2020 with the Embassy of the Republic of Benin, represented by H.E.M. Makarimi Abissola ADECHOUBOU, and members of the party.
We hope to collaborate on big projects regarding growing ICT human resources. This is the kick-off of a fruitful partnership between both parties.
The collaboration with the Republic of Benin is expected to grow further in the future.