On May, 2023, a mini-reunion of KIC alumni in Uganda was held in Kampala, bringing together a total of four KIC master's degree graduates and past participants of the JICA short-term training program.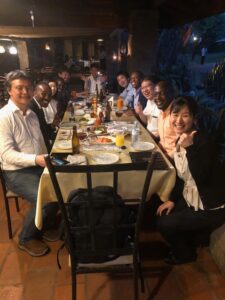 KIC graduates in Uganda are active in the public and private sectors in their respective fields of expertise, with a focus on ICT. One of the alumni Mr. TWEHEYO Pius Charles became interested in the protection of personal information and other laws governing the management of personal information, and after returning to Uganda, he obtained a license and is now a lawyer, and is still active in his field of interest and strength.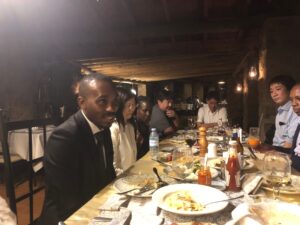 Mr. Tweheyo (front left)
Mr. Twhewayo and the KIC other graduates are innovators who continue to make a positive impact on Ugandan society, and we are sure that by the time we next meet them, they will have grown even more.