Kobe Institute of Computing (KIC) participated in "Infiorata Kobe Kitanozaka 2023″ held from Wednesday, May 3 to Friday, May 5, 2023.This year, under the theme of "Jazz in Kobe, celebrates 100 years" 8 flower paintings decorated in Kitanozaka.Students was a fulfilling day of involvement with local residents.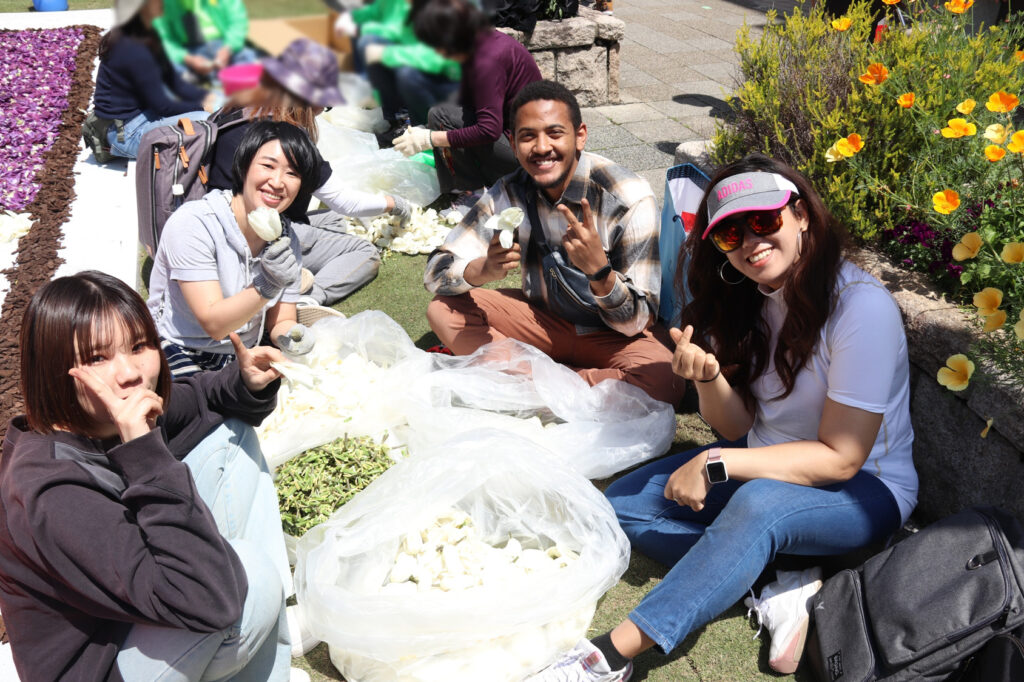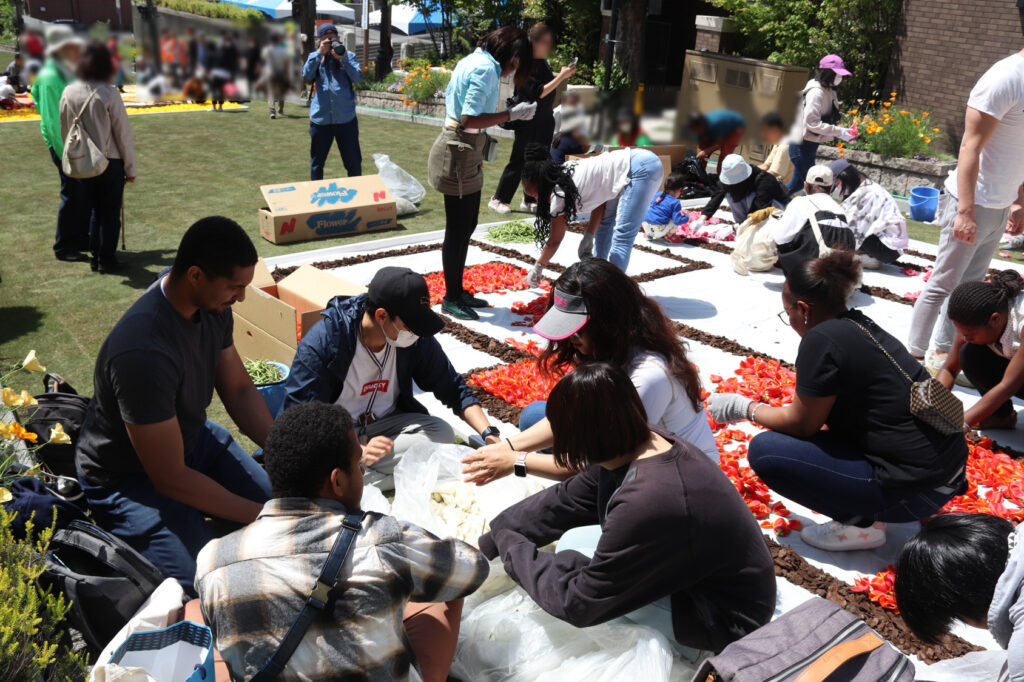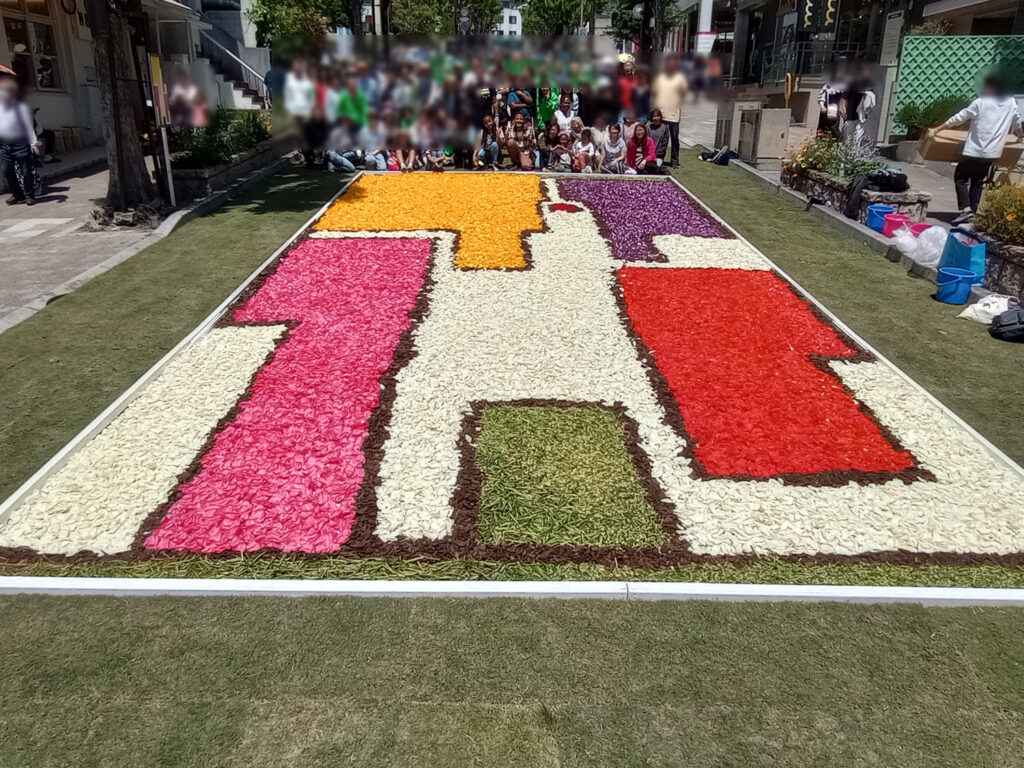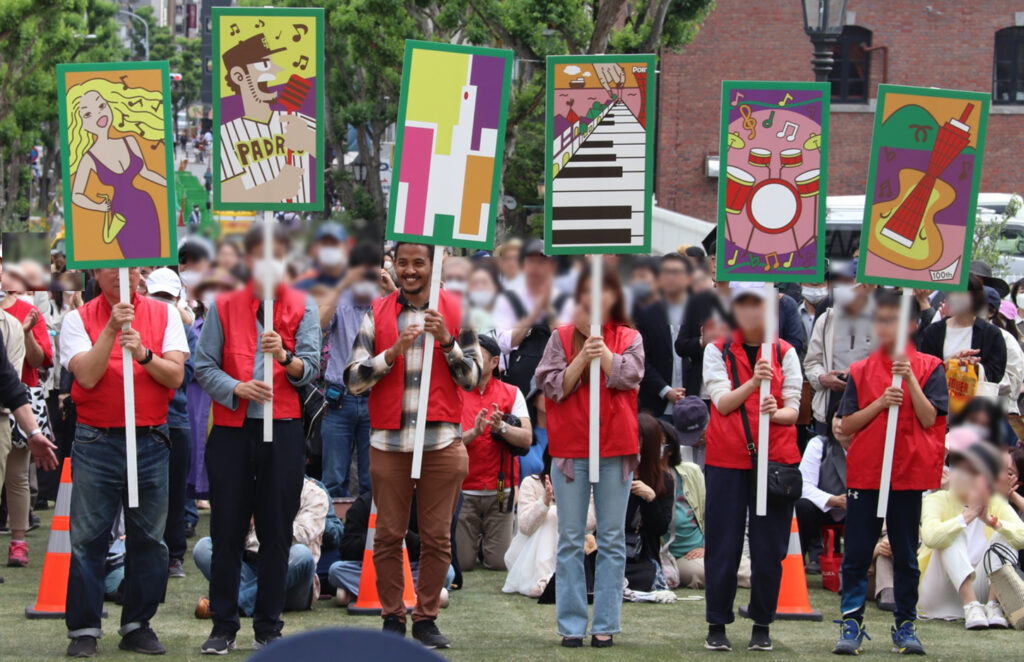 About Infiorata Kobe Kitanozaka:
"Infiorata" means "to lay flowers" in Italian, and is an event in which people paint picturesque patterns on streets and squares with flower petals and enjoy them.
In Kobe, the event has been held since 1997 in an effort to beautify the city damaged by the Great Hanshin-Awaji Earthquake.