On Monday July 11, Kobe Institute of Computing's Graduate School of Information Technology held a result presentation event for first year students in the ICT Innovator Course. At said event, 18 foreign students gave presentations in English.
The result presentation saw the students offer solutions to various social problems they had studied in their first year and how they proposed to implement the solutions. The results were presented and reviewed from the perspectives of social significance, uniqueness, and economic value. In addition, this was also an opportunity to receive advice from teachers and other students and use this as reference to improve the quality of their research in view of their second year research activities.
Get an idea of the atmosphere at the event from the explanations provided by some of the students.
Houssein Mohamed Habib, an exchange student from Republic of Djibouti, chose the theme of "Developing a Real-Time Cargo Tracking System Using ICT and Investigating Theft Reduction" and surveyed the cargo situation in both his home country and Japan. He made full use of a location information system and cloud computing technology to tackle the issue of cargo theft and find a viable solution.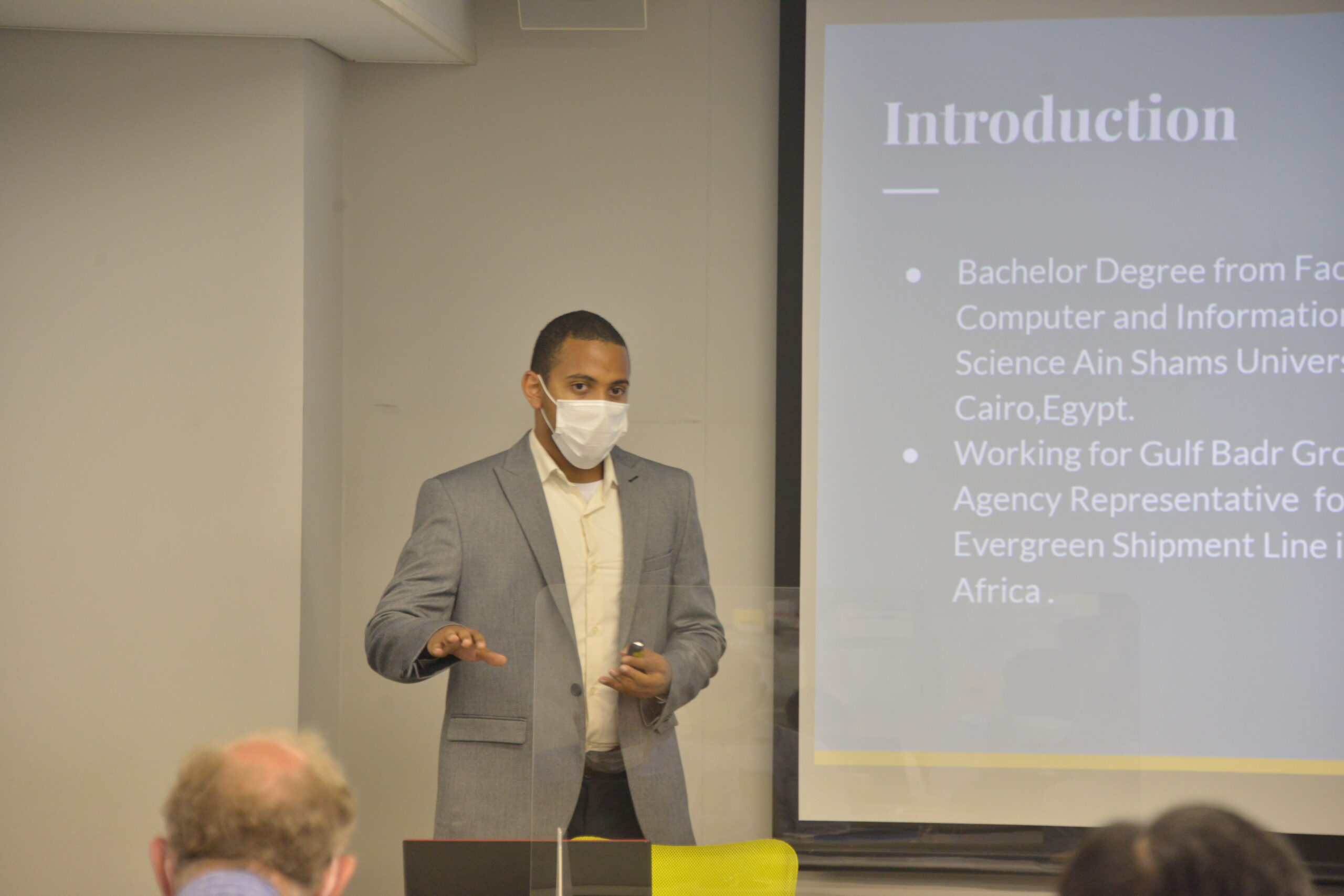 Mr. Habib explaining about pilfered goods
Hawa Bane, an exchange student from the Republic of Mali, chose the theme of "Detecting Fake Items Using Intelligent Media Analyzers". The student chose to tackle the issue of finding correct information among the large quantity of information available on the Internet, and using technology such as AI, Blockchain, and Python, she proposed a system that removes fake news automatically before offering information to the user.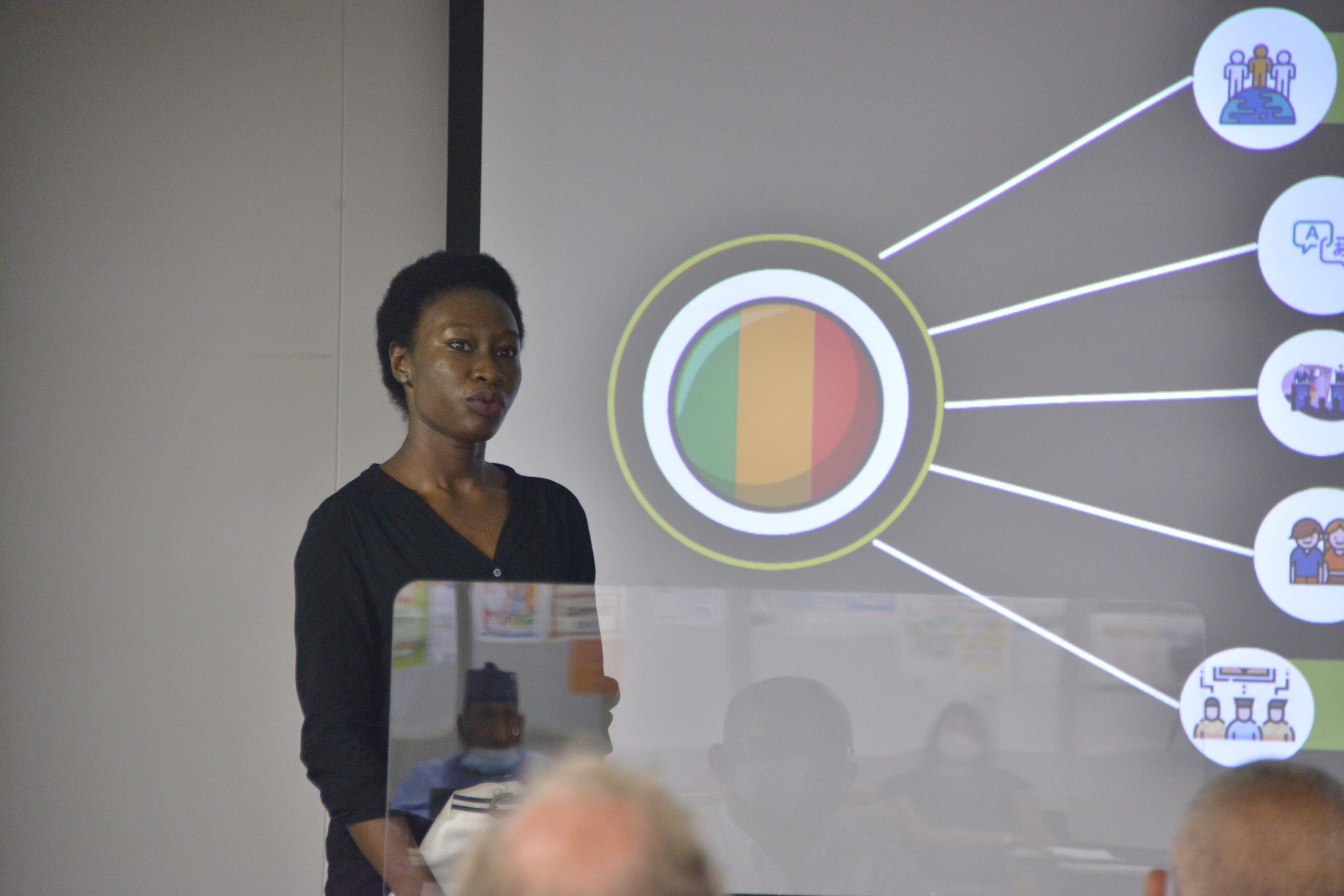 Ms. Bane explaining about fake news
Ibrahim Muhammad Muhammad, an exchange student from the Federal Republic of Nigeria, chose the theme of "The Digitalization of the Public Procurement Evaluation Process in the Federal Republic of Nigeria". He used web application ICT technology and proposed an algorithm that offers multiple judgements in an attempt to tackle the problem of state corruption in public procurement.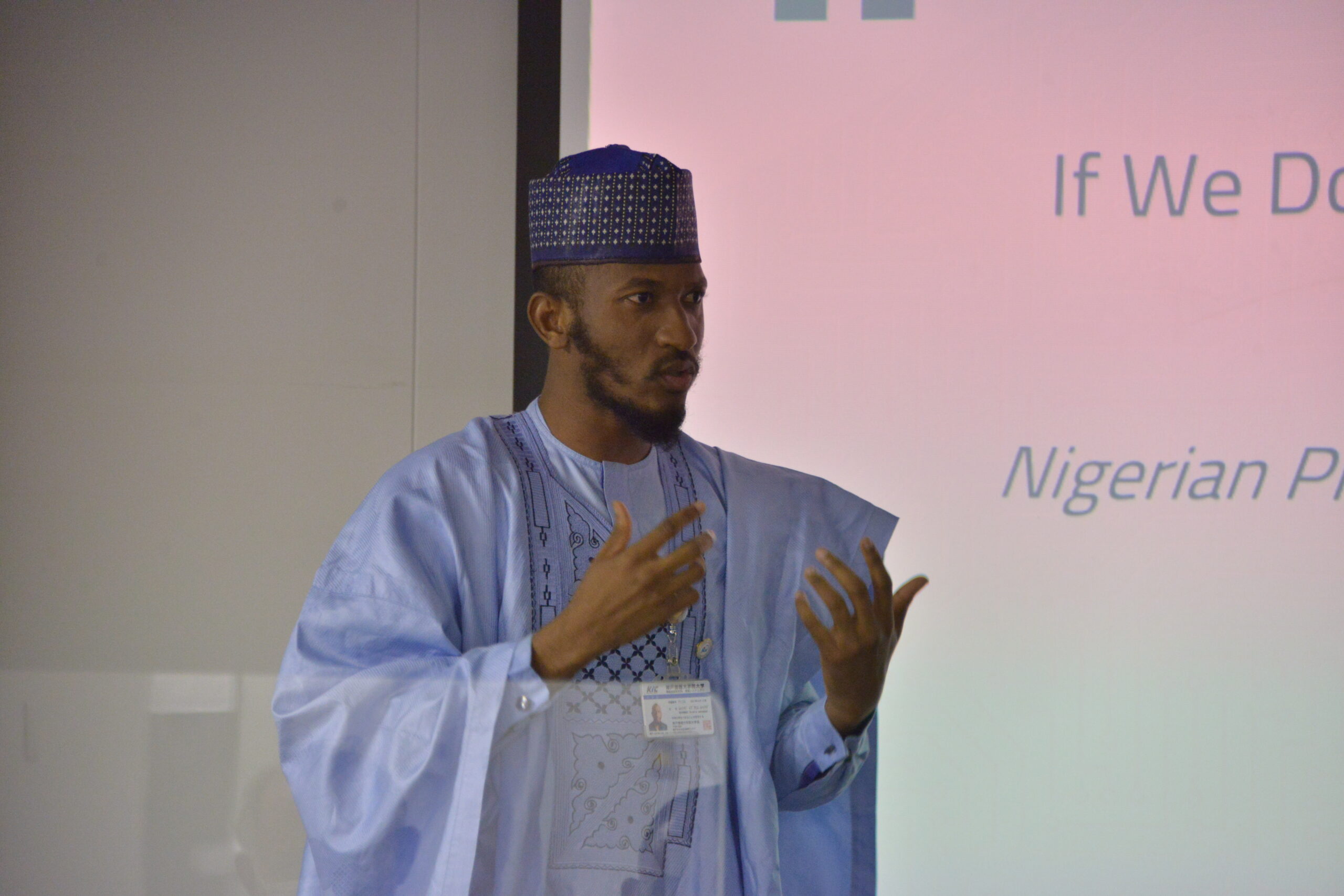 Mr. Ibrahim explaining about the process of public procurement evaluation
In his concluding remarks, president Sumitani encouraged the students saying:
"Every presentation was elaborate with wonderful content truly worthy of being called a compilation of a year's work. I believe the advice given by each of the teachers will be of great use in your future research. Please be accepting of these opinions and show flexibility in dealing with them. The degree of progress is different for each student, so please consult your teachers and keep improving your research. Today has truly been a wonderful event."
Based on the advice they have received at the presentation, the students will put even greater effort into their research, which they will begin in earnest in their second year, under their tutors' tutelage. The faculty will continue to work together and provide them with the support they need to focus on their studies.