Chika Yoshida Laboratory
Expert group that connects the ICT with Business
Laboratory Overview
Businesses have acquired significant gains from the advancements in ICT. New business models have emerged, as have innovative forms of transactions and new types of entrepreneurship. Chika Lab is a research platform focusing on the alignment of ICT and Business. It offers a managerial focus on ICT and Business, combining the themes of Digital Marketing, Purchasing Systems and e-Land earning. It builds on a solid foundation of ICT and augments it with concepts and methods from the fields of business management.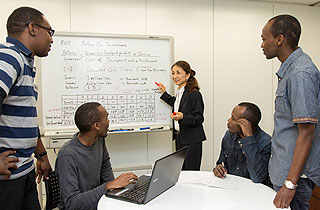 Graduates of the Chika Lab have excellent career opportunities, as they extensively benefit from the lab's strong links to industry with guest lectures, in-company research projects and placement opportunities. The lab member who belong to a diverse international student population actively participate and contribute to the themes of ICT role in business from global strategic management perspective.
Field of Study / Subjects
The topics include, but not limited:
– Business Science (Management)
– Software Engineering (Agile development Model / Autonomic Distributed Organization)
– Exploring innovative ways to link an organization's resources and capabilities with the opportunities that will secure sustainable performance. As such the activities of the Academic Society, the Information Processing Society, the Society of Project Management, and the Japan Society for Management Information are the major areas of interest.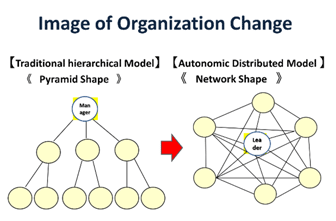 Methods of Instruction and Research
The lab members meet weekly to deliberate on "R" as statistical analysis tool for the quantitative research. Since the lab deals with the diverse range of themes, it is mandatory to have a certain degree of understanding on tackling such issue. The protocol includes:
1. Identifying a system and understanding its structure;
2. Having belief and aspiration to design new interventions; and
3. Realizing the new system (from Project Management perspectives).
English is the predominant language of instruction at Chika Lab that offers a conducive learning environment where everyone is respected and appropriately challenged.