SUN, Yi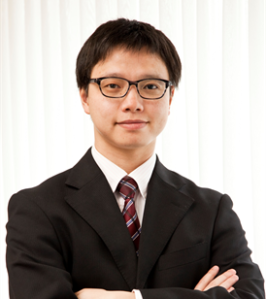 Profile
Graduated from Kobe University Graduate School of Intercultural Studies, Ph.D.,
a Member of Japan Society for Educational Technology, Information Processing Society of Japan, and China Computer Federation.
Field of study / subjects
Advanced Database
Web Application Development
E-Learning
Field of Study / Speciality
Computer Science Education,
Educational Technology,
E-Learning etc.
Achievements
"Measurement range increment in a method for evaluating Panoramic Understanding of Programming", IEEE Frontiers in Education Conference, Eire, PA, USA, October 12-15, 2016. IEEE Computer Society, ISBN 978-1-5090-1790-4.
"An evaluation method for panoramic understanding of programming by comparison with visual examples", 2015 IEEE Frontiers in Education Conference (FIE) 2015 , 511-518.
"A Dynamic Online IT Dictionary Based on Learner's Understanding", 2010 Accessibility Symposium Position Papers,pp.3-5.
Message
ICT technology is a knowledge developed in order to solve practical problems.
If you want to learn ICT technology, not only to learn the theory of knowledge but more importantly, learn how to use this knowledge to solve practical problems.
But, if you just have the desire and the idea of how to solve the problem, but you don't have the skills to implement it, then everything you say is nothing more than an empty talk. At KIC, under the coaching of experienced professors, you can learn the effective ICT techniques in a combination of theory and practice.