LUKUMWENA, Nsenda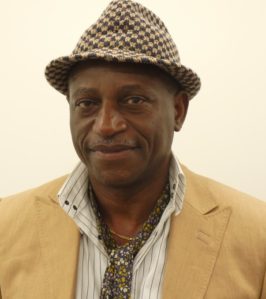 Profile
Architecture/Doctor of Engineering
Born in the Democratic Republic of the Congo.
Advisor of Honorary Consulate of the Democratic Republic of the Congo in Kobe
Co-founder of NPO GA (DR CONGO)
Executive board members of NGO SESCO
Field of study / subjects
Urban Planning
ICT4D Special Experiment 1
Specific Theme Study A
Specific Theme Study B
Field of Study / Speciality
Main research is Reading, Analyzing and Interpreting the Space Physical arrangement in urban and peri-urban areas using ICT4D for smart Delivery.
Main Topics include
. Urban solid waste management in and around Kabul city
. Environmental Impact assessment of Mining with GIS Remote Sensing
. Urban and Peri-urban Agriculture Model Based on Transit Oriented Development (TOD) to Ensure Better Quality of Life (Qol), Food Security and Nutrition in Mozambique (Inhambane Province – Inhambane City).
. An Integrated Information System for flood Management in Mozambique (Web-QGIS)-Case Study Zambezia Province
Achievements
Fairy Chapel at Hakone Sculpture Museum by Satoru Okamoto & Nsenda Lukumwena
and others
Message
Encourage and support fieldwork when and where appropriate to support achievable social solutions just as much challenging selves into participating into international conferences,— a field to test selves acquired knowledge.
Anticipating the cultural diversity of the laboratory, it is my belief that, from beginning to completion of the master program at KIC, our Lab will be an environment that affords all the students an opportunity to take back home a transborder body of knowledge going beyond a list of at list three countries, an experience that KIC can excellently offer and be proud of.