SUGIYAMA, Ikuo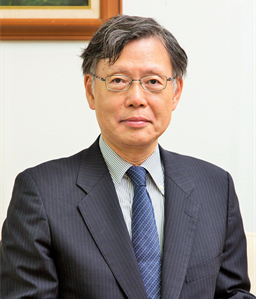 Profile
Doctor of Environmental Studies : Graduate School of Environmental Studies Nagoya University
Visiting Professor : Nagoya University
Lecturer : Kobe University
Senior Advisor : NIKKEN SEKKEI Civil Engineering Co., Ltd
Representative Director : quality design institute Co., Ltd.
P.E.Jp
First-class Registered Architect
Fellow of JSCE, Executive Professional Engineer
Field of study / subjects
Urban Planning
ICT4D Special Experiment
Specific Theme Study A
Specific Theme Study B
Field of Study / Speciality
Main research themes are Urban Planning, Infrastructure Planning and Analysis/Evaluation on Urban Environment.
Recently, it is focused on in our research/education how to apply the latest ICT including GIS to urban planning.
Books
"Urban Quality Stock, Combined Strategy between Land Use, Green and Transportation", Kajima Institute Publishing, 2009, jointly with Y.Hayashi (President of WCTRS) and co-authors
Award of Writing: The Japan Society of the Regional Science Association International
"Urban Architecture with Green and Public Space", Library of Architectural Institution of Japan, 2006, jointly with H.Akiyama (Former President of AIJ) and co-authors
Papers
"Research on quality of transfer required at super aging urban society", Kenji Doi, Takaaki Hasegawa, Shigeki Kobayashi, Ikuo Sugiyama, Mitsuo Mizobata  Vol.35 No.3(4) 8  IATSS Research(2011)
"A Rating System for Realizing Sustainable Urban Space with a Focus on Quality of Life and Quality of Space", Ikuo Sugiyama, Katsuhiko Kuroda, Kenji Doi, Hitomi Nakanishi, et.al.
The 2005 Wold Sustainable Conference in Tokyo, Proceedings No.5801 (2005) pp3708-3715, Best Poster Award 2005
Message
Based on the UN data in year 2014, the world 'urban' population is 3.2 billion which is more than half of the 'world's population. The urban population is expected to increase to 5.0 billion until the year 2050. Not only the people but also capitals and informations are being concentrated to the urban areas especially in developing countries. As a result, it will become more serious 1) to keep quality of air/water 2) to satisfy efficient energy/resource consumption and 3) to realize resilient city, without necessary infrastructure under the uncontrolled urban sprawls.
To solve these situations, world cities seriously need excellent leaders/specialists to solve the above urban issues utilizing ICT(Information and Communication Technologies). Fortunately, our KIC graduate school is ready to provide you with outstanding educations and experiences both in urban planning utilizing ICT.
Let's make a new step with us toward an excellent leader/specialist to cope with the expectations of the world citizens.