YOSHIDA, Chika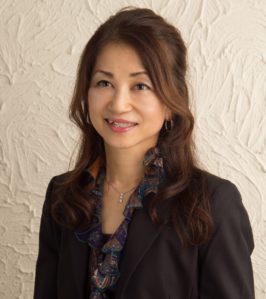 Profile
(Academic)
University of San Francisco Graduate School Graduate School of Project Management (MBA)
University of Tsukuba Doctorial Program in System Management and Business Science
(Business)
Business Director and Marketing VP, Nihon Unisys US branch office.
Country Manager of Retail Global Business Unit, Oracle Corporation
Field of study / subjects
Requirement Analysis
ICT Solutions
Specific Theme Study A
Specific Theme Study B
Field of Study / Speciality
・Software Engineering
・Requirement Engineering
・Autonomic Distributed Histologic Study
・Agile Development Process Model
Achievements
"A Study of Project Contract Model for Agile Development" 2013
"Disincentives for the Application of Agile Software Development Models in Japan" 2014
"Proposal of the story sampling estimation method in scrum" 2014
Message
Required people: that is who brings an Outcome.
The question on the role of ICT for business success is not an ordinary one rather it's an economic issue. ICT not only play a significant role in the industrial sector, they are equally important within the individual enterprises. To acquire mastery of this field requires students to inculcate a specific skill set, for instance:
Problem solving capability through ICT
Managerial skills to manage the project from inception to delivery
Communication skills to ensure productive engagement with the stakeholders involved in the business venture.
In my classes the major focus is to enable students develop strategic thinking to find innovative ways to link an organization's resources and capabilities with the opportunities secure sustainable performance in today's competitive global marketplace. In addition, a strong emphasis is placed on case studies on ICT solutions for business and society.