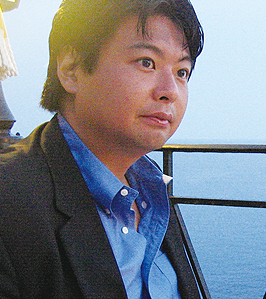 Yamanaka, Atsushi
Specialty Appointed Professor
MA, International Political Economy, The American University (Washington DC)
BS, Physics, Rensselear Polytechnic Institute (Troy)
ICT for Development professional experiences include UNDP, WHO, CSO, Private Sector, and ICT
Advisor at Government Institution of Rwanda - supported by JICA
Currently holding position as Senior ICT Advisor at Ministry of Youth and ICT (MYICT) of Republic of Rwanda and Executive Advisor of Rwanda Private Sector Federation ICT Chamber (PSF ICT Chamber)
---
We expand the boundary of ICT for Development from Japan
I am extremely honored to be able to join the KIC's dedicated professionals who would expand the boundary of ICT for Development from Japan.
I have chosen my professional career as an ICT for Development practioner and have devoted more then 15 years of services with various International Organizations, Private Sector, and Civil Society Organizations. My interest in this field started during my graduate study, when I learned the power of ICT in a very personal manner during the calamity of Kobe earthquake in Japan in January 1995. During the disaster, different ICT tools helped coordinate, mitigate, and provided critical support information to the affected people, including my family. This personal experience led me to realize the power of ICT and gave me conviction to concentrate my study, and eventually led to my professional career.
Since that time, I have been supporting, both directly and indirectly, over 100 countries' clients. The experience of witnessing ICT's tangible impacts in the client countries provided me with substantive understanding of challenges and emerging opportunities of using ICTs in the developing countries which I would like to share with the prospective ICTD practioners. I am confident that the professional guidance and first-hand knowledge that you will receive at the KIC from the professional team will be instrumental for your professional growth and career prospective as an ICTD practioner.
---
Subjects
ICT4D Special Experiment 2
Speciality
ICT4D
Metamorphosis to a Knowledge-Based Society, Global Information Technology Report 2013, World Economic Forum, 2013 (Co-author)
Report on Information Communication Technology for Development Thematic Trust Fund , (ICTD TTF) 2002 – 2009, (ed. Raul Zambrano), UNDP 2010
Human Security and Globalization 11- UNDP and Human Security, (ed. Shiro Okubo), Nihon Hyoron Sha, 2007
The Report of the Task Force on Financial Mechanisms for ICT for Development,(part on International Organizations' ICTD funding mechanism),United Nations, 2004
UNDP's ICT for Development Support, IT bulletin、KDDI Engineering and Consulting (KEC), 2003
UNDP's experiences of ICT for Development, IT4D Workshop, PCMLP, Oxford University, 2003