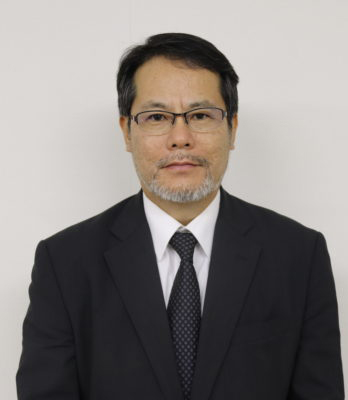 Takada, Hiroyuki
Special Advisor to Vice President, Specially Appointed Professor
After graduating university, worked as a sociologist for a rural development project in Zambia as a JICA volunteer. During graduate school, took a break for two years and worked as project coordinator for JICA volunteers' rural development project in Indonesia. Thesis topic was Rural Development Policy in Indonesia and gained an MA in International Development. After graduating school, joined JICA in 1997. Since then, worked as Director of the training program at JICA Tsukuba, then as Deputy Chief Representative of JCA Turkey, and then as Director of TICAD and Planning Division in Africa Department, also as, Chief Representative of JICA Rwanda and others.
Member of Japan Information Technology Service Industry Association/Requirement Engineering Promotion Working group
Member of Software Engineers Association
Evangelist of practical management philosophy
---
message
We are living in the 4th industrial revolution and the era of 5G, whether one likes it or not; the new wave is going to cover the world. In such big evolutional era, the role of ICT has become much important than ever to solve challenges described as SDGs. KIC targets to encourage students to find their challenges and to propose a practical and original solution for them through Tankyu practice and ICT. The students of KIC come from not only Japan but also Africa and around the world. It provides KIC a diverse environment to discuss the issues of the world and contributes to improving the humanity of the students as part of the School mission. Based on over thirty years of working experience in international cooperation in developing countries, I would like to work with you to solve the challenges for better future for all.
---
International Development
Development Cooperation
Agriculture & Rural Development
Africa Development Cooperation
Training program
Social Research
' The Lessons from Livelihood Improvement Experience in Postwar Japan,' Mar. 2009, JICA Tsukuba, Director in charge.
'Livelihood Improvement Approach in Africa', June 2009, JICA Tsukuba, Director in charge.