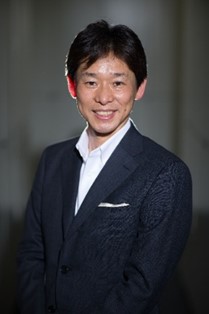 Naito, Tomoyuki
Vice President/Professor
Tomoyuki (Tomo) Naito is Vice President and Professor at KIC. In his over 20 years of professional experience in development field, he has been working with clients on digital economy acceleration policy and strategy formulation as well as its implementation for effective development; in particular of ICT use leapfrogging practice in developing countries.
His professional interests include digital economy, ICT for SDGs, smart city, distance learning, ICT innovation ecosystem, internet of things, FabLabs, mobile big data solution and other related areas. Prior to assume current position, he was a senior advisor in charge of ICT and innovation for development field at Japan International Cooperation Agency (JICA). Previously, he was a program manager at World Bank Group in charge of the Tokyo Development Learning Center, director of planning as well as director of transportation and ICT at JICA headquarters.
He has been serving for several public advisory committees as designated member including Global Steering Committee of "Internet for All" project at World Economic Forum, Regional Governing Committee of Global Development Learning Network Asia-Pacific, Global Strategy Working Group under the Minister for Internal Affairs and Communications of the Government of Japan, and so on. He is also a registered 1st class architect in Japan since 1997. He holds a Master of Arts in International Relations degree from Graduate School of Asia-Pacific, Waseda University, Japan.
---
We provide learning opportunities to students to gain ICT skills and know-how to utilize ICT to solve social issues.
It is indeed the most sought after fundamental abilities that modern society requires. For that purpose, it crucial to carry out self-improvemnet with interest in the latest technology daily, and to hone the curious mind of "Why?". Above al, it is necessary to take these as "jibungoto (Your Issue)" and to take the initiative to taker on the challenge of solving problems.
Let's learn together, explore (TANKYU) together, grow together, and contribute to the realization of a sustainable society.
---
Digital Economy
ICT for SDGs
Breakthrough: Opportunities for Technology to Advance the Sustainable Development Goals(Chapter 9: Redefining the Smart City for Sustainable Development)Brookings Press, 2022 Digital for Good – The Future Needs Your Skills and Knowledge, 12 2022, Keynote Presentation, Thailand-Japan Student ICT Fair 2022.
DX and GX – Japan's Policy and Strategy, 10 2022, Juntos Program, Ministry of Foreign Affairs, The Government of Japan. Multidimensional digitally-enabled agricultural extension in Africa: Accelerating agricultural transformation in the face of global crises, 8 2022.
4IR: Japan's State and Implications to SADC, 10 2022.
What Pakistan Authority Can Benefit from Learning the Background of Japan's ICT Innovation Ecosystem and its Related Policies and Regulations, 4 2021.
5G Introduction Status in Japan and Important Fields Applicable to Developing Countries, 10 2019.
Bridging the Digital Skills Gap – Towards a Digital Literature Society in Asia and Europe, 10 2019.
ICT and Innovation for AFRICA -Philosophy and Approaches-, 8 2019.
ICT Innovation Ecosystem Strengthening in Developing Countries, 6 2019.
Artificial Intelligence for Africa's Development; Education Matters, 12 2018.
Embarking STI Open Innovation for Leapfrog Africa, 10 2018.
Digital Connectivity, 9 2018.