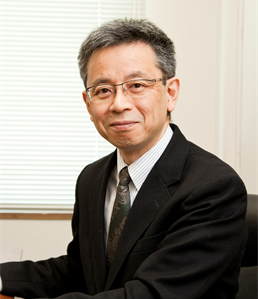 Shima, Hisato
Professor
Developed home network products and related industry standards at Sony Corporation.
One of the key members who developed the home network standards DLNA and copyright protection technology DTCP-IP. Also has rich experience in developing Secure networked products.
Master of Science in Computer Science at Stanford University
---
Understand the background of technology
If you just learn a new technology as knowledge, you can only use it as it is. Since the progress of technologies are very rapid, the latest technology learned in the graduate school also will eventually become obsolete.
It is important to understand the background of the technology, and how various challenges been resolved. By doing so, when you face a new challenges, you will be able to design a new solution by applying the knowledge you have learned.
Prosperous world using the network technology
In recent years, equipment and devices work together and people communicate with each other by using network technologies.
Network applications, such as Web Services and SNS, etc. has become commonplace. The combination of smartphone and services on cloud enables us to develop a new innovative service easily.
On the other hand, security and privacy of the computer networks have become an issue. These negative impact should be minimized using the appropriate technology.
IT technology has been developed to enrich the lives of people. By providing new functionalities and convenience, a new business can be created.
I expect students to challenge the new possibilities by studying in our graduate school.
---
Subjects
Information Security
Specific Theme Study A
Specific Theme Study B
Speciality
Network Application
Network Service
Network Security
Development of home network products
Development and standardization of home network protocol DLNA
Development and standardization of copyright protection technology DTCP-IP
Standardization of IPTV protocol