Adopted Projects
The ICT Innovator Program has been adopted for the promotion of internationalisation of universities by the Ministry of Education, Culture, Sports, Science and Technology, and for the project to support human resource development and economic growth of programs in developing countries by the Japan International Cooperation Agency (JICA).
Ministry of Education, Culture, Sports, Science and Technology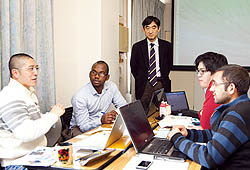 For special priority placement program of 2013 fiscal year Japanese government scholarship students
"Human resource development program for social problem-solving in developing countries by utilisation of ICT technology"
This program is one of the efforts of the Ministry Education, Culture, Sports, Science and Technology to support the globalisation of the university, whereby the students receiving Japanese Government Scholarship are placed preferentially to Japanese graduate schools, and to provide distinctive education and research services at each university. It is a program which aims to strengthen the international competitiveness of each university.
Japan International Cooperation Agency (JICA)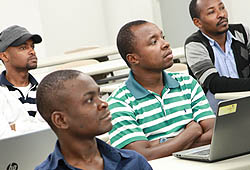 Industrial human resource development initiative for young people of Africa (ABE initiative)
"Master's course and internship" program
Prime Minister Abe announced the ABE initiative at the 5th International Conference on African Development; it is an African economic assistance policy by the public and private sectors, in addition to accept 1000 people of African youth for graduate studies in Japan in five years, it also provides opportunities for internships in Japanese companies.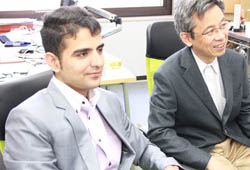 Afghanistan "Project for the Promotion and Enhancement of the Afghan Capacity for Effective Development" (PEACE Project)
This program is for the purpose of support of infrastructure development, agriculture, and rural development of Afghanistan, government officials and university teachers working in related areas are accepted in Japan as trainees, to acquire the necessary knowledge and skills in a master's program.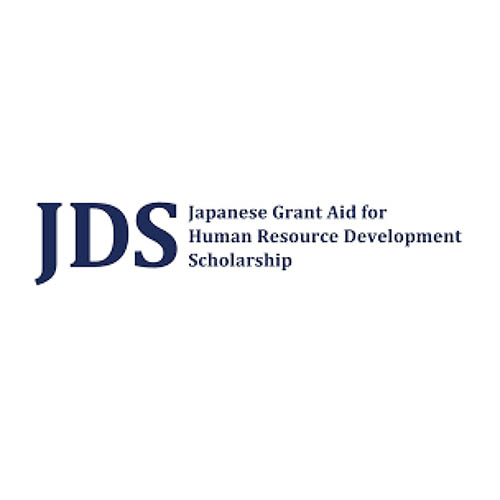 The Project for Human Resource Development Scholarship by Japanese Grant Aid (JDS)
This project support human resource development of the Japanese grant aid recipient countries. JDS Project targets the highly capable young officials (mainly government) who are expected to engage in implementing social and economic development plans as a future leader. KIC is selected as a university in 2016(AY) that accept them from Myanmar.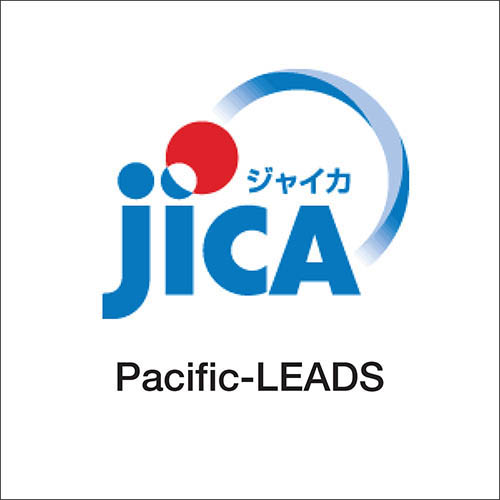 Pacific Leaders' Educational Assistance for Development of State (Pacific-LEADS)
Pacific-LEADS aims to foster young leaders who play a vital role towards the resolution of development challenges in Pacific Islands Countries, as well as to further strengthen the relationships between their countries and Japan.