Enjoy the unique learning environment at KIC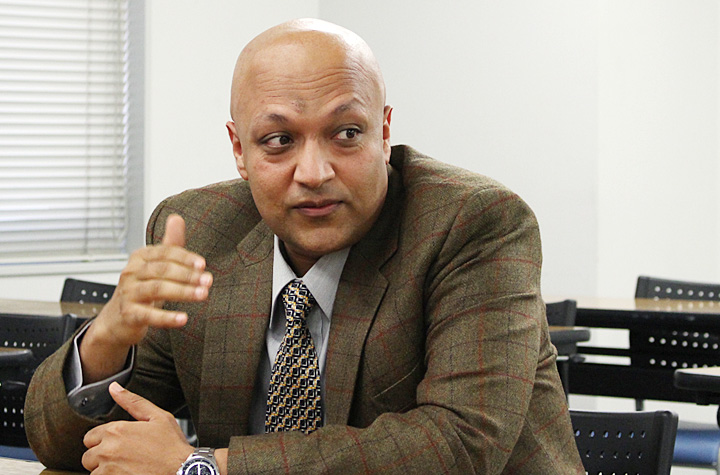 Samiullah Paracha: Assistant Professor
*Assistant Professor Samiullah Paracha quit from KIC at the end of September, 2016.
I think KIC stands unique in the midst of other Japanese learning paradigm. The openness philosophy that reflects in its multicultural environment, Tankyu practice and teaching portfolios is amazing and holds great appeal. I believe this is a place where I can grow intellectually, academically and play to my professional strength.
Kobe – A symbol of Diversity & Tolerance
Kobe is an historical city populated by an international community for the past century. Different communities live together in harmony and peace that makes Kobe a symbol of diversity and tolerance. Kobe people do not hesitate to speak English with the foreign inhabitants, unlike other parts of Japan. KIC international community of students loves to speak Japanese with their Japanese counterparts— a trend of healthy cultural integration.
Discovering the joy of learning in a peaceful environment
Whilst living in Japan, we take the peaceful environment for granted. Most of our international students came from war-torn, fragile countries. I think it is important to realize the role of peace for prosperity, development, and progress. Nothing is worse than the prison of shallow mindedness and fear. I always encourage my students with the examples of Nick Vujicic and Dr. Sean Stephenson. Both of them were born without limbs, but they have achieved more than us due to their sheer courage, determination and faith.
KIC opens the doors for those who want to have a meaningful future
My message for the present KIC students is do not give up. Overcome your hopelessness, try and try again, because the moment you give up, is the moment you fail. The greater your struggle is, the more glorious the triumph would be. In life you have a choice: Bitter or Better? Choose better, forget bitter. Don't complain, if you can't get a miracle, become one. For the new students, get out of the box, join KIC and shape the future of your countries through your leadership and ICT skills. Let's make the world a better place together!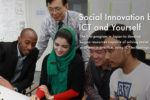 To acquire ICT skills, social development and innovation techniques, starting from the basics